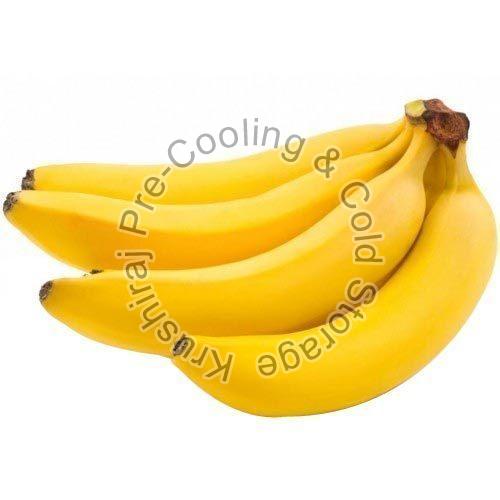 The potential health benefits attained by consuming raw fruit are noteworthy. Raw fruits are high in fiber content, antioxidants, and nutrients and have fresh flavor and texture. These are easier to digest and therefore highly recommended to be included in everyday meals. Fresh banana is no exception to the rule, adding fresh banana to your meal will help elevate your overall health.


There is multitude of ways to add fresh bananas to meals adding in smoothies, desserts, savory dishes, etc. This healthy fruit is available in a plethora of varieties like robusta, red banana, madras banana, etc. It is an ideal snack that you could consume to satisfy your hunger pangs after a hard workday.


This article will shed light on different ways to inculcate fresh bananas in your everyday meals.
Almond Banana Smoothie
Want to consume fresh bananas without the hustle-bustle of cooking complex recipes then an Almond banana smoothie is the way to go. It is a quick-to-make drink that requires few ingredients for a healthy smoothie. These ingredients are readily available in market space, and you can swipe the sweetener with khajur for additional health benefits.


Fresh Banana Pancake
This versatile pancake is a favorite amongst children and adults alike. This delicious breakfast is the perfect first meal to start your day by giving you a ton of energy to tackle the heavy workload. You can add a variety of nuts to fresh banana pancakes to further enhance your dish to boost your brain health.


It is a must-try breakfast that you will indulge in over and over again. You can order high-quality fresh bananas from Fresh Banana Suppliers in Maharashtra online at competitive prices. You can also compare prices of fresh bananas on varying websites to get lucrative deals on bulk purchases.


Banana Raita
This unique recipe will blow your mind and change your perception of using fruit in raita. It is a marriage of spice and a sweet blend of flavors that will surprise you pleasantly. Fresh curd and use of fresh banana tempered with varying spices will make for a scrumptious side dish. Apart from offering health benefits, this side dish also aids in weight loss. So, if you are looking to lose weight, then you must try cucumber banana raita on your next meal.


Cucumber- Fresh Banana Salad
Nothing can sound healthier than salads that are low in calories but high in health benefits and fiber content. Quick to make this unique salad is high in texture and taste. You can add ingredients like peanuts, chilies, coconut, etc. to further elevate the flavor of the dish. You can quickly whip this salad on the go and they are high on carbs.


To conclude, fresh bananas can be used in innovative ways to make mundane dishes taste better. This tropical fruit can also be used as a topping over ice creams, desserts, etc. It is also vital to use the right variety of bananas required in the recipe for the best results. Buying high-quality fresh bananas will ensure elevated taste and texture for your everyday meal.