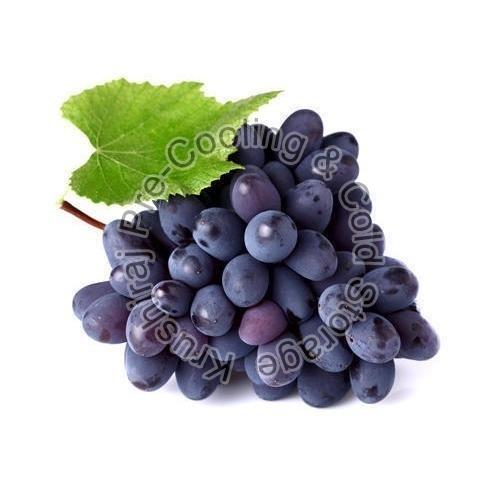 Krushiraj Pre-Cooling And Cold Storage were come upon in 2020 in Solapur, Maharashtra. In a short amount, the company has gained customers all around the nation. They are the leading manufacturer in India. They are the biggest Fresh black grapes supplier in India. They also supply other fruits like bananas, pomegranates, pears, red grapes, etc. The products that are supplied by them are good for customer health and wellness. They have mouth-watering and highly nutritional products that are excellent for the human body. They also, make sure that the products are 100% safe and secure for our customers and clients.
They have an enormous infrastructure that is engineered with modern machines and instrumentation that are necessary for the method of production. They need to divide their infrastructure into departments. Every department work in close planning in order for the product quality to remain consistent. Firstly they understand the customer need and provide them according to customer needs and provide them with the quality they are looking for. They test all our products from beginning till packaging and transit to ensure there is no adulteration in their products and also to ensure that their customers receive only the best fruits as always.
Their transparency in business has gained them a broad client base. They are also wholesalers of fresh black grapes suppliers in India supplying fresh black grapes not only in Maharashtra but also to states like Jharkhand, West Bengal, Odissa, Punjab, Kashmir, etc.
Mission
They want to produce more products that are nutritious and also help in building energy. The product they have is a healthy snack.
Vision
They want to cater to every need of our customers and supply basic food and nutrition.
Fresh Black Grapes:
The best vary of contemporary black Grapes at an affordable price is obtainable at Krushiraj Pre-Cooling and Cold Storage. No one will say no to the delicious black grapes that are literally tasty and produce water in the mouth definitely. They are the top Fresh Black Grapes Suppliers in India and assured of the top quality. Sourced from reliable cultivators, their company's fresh black Grapes are purely cultivated and free from the treatments of harmful chemicals and pesticides.
Their products are offered in fully secure packaging and that's too at the simplest rates. The black grapes that they offer are utilised by varied firms and industries for varied purposes. They have got recognized a great bond with wholesalers and retailers and provide excellent products to them. The company has shown to be the finest partner for the amazing services. Moreover, there are polyphenols that assist in increasing good cholesterol in your body. The unit keeps the feeding things that embody rain, duct and daylight among others. Noted in the middle of the celebrated names of Black Grapes, they are customers' reliable choices in this field.
Health Benefits of Fresh Black Grapes
The health benefits of black grapes have been studied broadly. The chemicals they incorporate can give you healthier hair and skin, upgrade your heart health, and even safeguard your cells against cancer.
Rich in Antioxidants
Some types of black grapes are a lot higher in antioxidants than green or red grapes. These chemical compounds help safeguard your cells from damage. They also safeguard against diseases like cancer, diabetes, Alzheimer's, Parkinson's, and heart disease. They can also help you cure illness faster. Resveratrol, an antioxidant incorporate in grapes, is believed to provide exceptional protection for the heart and brain. It is also best known to help the body to fight against cancer, viruses, and inflammation.
Protect Against Cancer
Resveratrol has slowed the expansion of cancer in laboratory tests and animal trials, however, a lot of studies are needed to tell whether or not it will facilitate humans to fight against cancer.
May Slow Alzheimer's Disease
Resveratrol could slow the progress of Alzheimer's disease. Scientists have detected that drinking red wine in moderation is joined with a lower risk of memory loss. In studies, rats treated with resveratrol have shown improved memory and brain performance.