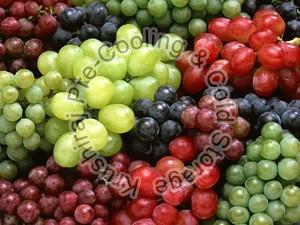 Fresh Seedless Grapes Suppliers in India are engaged in supplying good quality grapes. The grapes are even available in customized packaging.
Grapes are considered one of the most precious fruits that are known to refresh our complete system. They are appetizing, highly nutritious, and quite easily digestible. Grapes can be eaten dried and fresh and can be used as grape juice. No doubt, seedless grapes are highly sought after for table grapes, but the absence of seeds does reduce the phytochemical content of the grape. To enjoy the utmost nutrients from grapes, it is highly advised that the seeds can also be used.


About Seedless Grapes
No doubt, Grapes are one of the most popular fruits that different people enjoy for their juiciness. The majority of the grapes available in grocery stores now are seedless, but some possess seeds. Just like other crops, seeded grapes are grown from seeds; however, they're a result of a genetic mutation that avoid the hard seed exterior from making.

Seedless grapes are full-grown by a procedure known as cloning. Despite planting a seed and finding a new grape plant, a piece of a present grape plant is planted. The present grape plant has a change causing it not to have seeds, so a part of that plant is cut off, planted, and an indistinguishable seedless grape plant springs to life! However, the seedless grapes are easy to eat and tasty; grapes with seeds are rather healthier, as the seeds are rich in healthy fats.
Find Fresh Seedless Grapes Suppliers in India
If you are interested in buying Seedless Grapes, there are lots of suppliers who are engaged in accepting bulk orders and supplying the products. The price may be differing from one supplier to another. However, before placing your order you should make sure about the quality of the product and the reliability of the supplier.

Care and Storage Grapes
The optimum storage temperate for grapes is 32 – 34 degrees with 90 – 95% dampness. Common shelf life is 60 to 90 days, according to the area and variety. They are highly sensitive to freeze injury happened by sustained temperatures below 31 degrees. The odor is produced due to sulfur dioxide fumigation and can be absorbed by other vegetables and fruits.


How to Select the Perfect Grape
Different from bananas, grapes aren't shipped and picked until they're ripe, so you don't need to trouble for the unripe grapes. Select the best grapes that are wrinkle-free and plump, with a stem that's strong, green, and flexible.

In short, for health and taste, either some grapes or grape juice in your daily diet will do wonders for your complete health and immune system! Meanwhile, a word of warning, grapes have several health benefits, but have a high sugar content and should thus be eaten in moderation or select the less sweet ones.

Now, you can place an order with Wholesale Fresh Seedless Grapes Suppliers who are readily available for you.